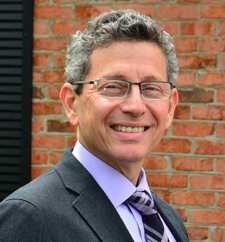 Dr. Inwald, founder of Neurobehvaioral Consultants, is a licensed clinical psychologist specializing in the neuropsychological assessment and intervention of children and adults. He completed his Bachelor of Science in Psychology and Social Work from Michigan State University. He obtained graduate school training at Michigan State University and Indiana State University. He earned his Doctorate in Clinical Psychology from Forest Institute of Professional Psychology.
He received his adult neuropsychological training through the University Of Chicago Medical Center. Dr. Inwald has received his pediatric training through Children's Hospital of Michigan.
Prior to entering private practice, he was the Director of Neuropsychology and Rehabilitation at Henry Ford Health Systems—Wyandotte. Dr. Inwald was also senior supervisor of Rehabilitation for Henry Ford's Neuropsychological Post-doctoral Program. He has been an affiliate neuropsychologist for a large neurological group, director for a Chronic Pain Program, and a clinical consultant for two TBI treatment programs.
Dr. Inwald has presented to various audiences on child, adolescent, and adult neuropsychological assessment, neuropathology, and treatment.
He is a professional member of the American Psychological Association (APA), Michigan Psychological Association (MPA), and National Academy of Neuropsychology (NAN).
Dr. Inwald is married and is very proud of his three children.  He enjoys traveling, running, hiking, cooking and reading historical fiction.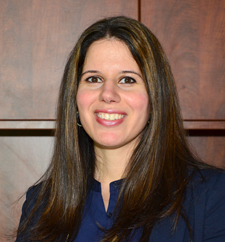 In practice, Melissa works with individuals, couples, and families. Treatment is unique for each client and is determined by their own goals and needs. Areas of specialization include psychological assessment, cognitive remediation, anxiety and panic disorders, depression, women's issues, mood disorders, post- traumatic stress disorder, adjustment disorders, geriatric issues, trauma, grief and loss, relational and family issues and court mandated therapy. Her approach to therapy varies with each client, ranging from psychodynamic therapy, cognitive behavioral orientation, and mindfulness meditation.
Some of Melissa's personal hobbies include physical exercise such as long distance running and circuit training. She enjoys gourmet cooking as well as sampling different cultural cuisines. She has always enjoyed studying different cultures and traveling. Melissa speaks fluent Greek and Spanish as well as Arabic.
Melissa received her Bachelor's degree at Loyola University Chicago. She attended the University of Detroit Mercy to earn her Master's degree in clinical psychology. Currently, Melissa is working on her doctorate in clinical psychology at the Michigan School of Professional Psychology.
Change occurs through the working relationship between psychologist and client. It is her belief that individuals have the potential to grow and heal through this therapeutic alliance.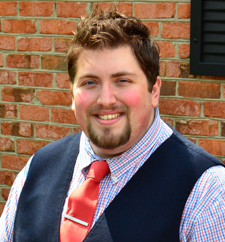 In practice, Matt believes it is important to embrace the differences and experiences that each person walking through the door brings with them. Matt has experience with children and adults affected by anxiety, depression, behavioral and interpersonal issues, and loss. He also works with couples with relationship issues, as well as traditional and blended families who need assistance with relating and communicating effectively with one another.
Matt received his Bachelor's degree in Psychology from Coastal Carolina University in Myrtle Beach. Matt attended University of Detroit Mercy, where he received his master's degree in Clinical Psychology with a specialization in Child and Family Therapy, and received his degree as a Specialist in Clinical Psychology after working at the Michigan State University's counseling center. Matt is currently working toward his doctoral degree in Clinical Psychology at the Michigan School of Professional Psychology.
In his spare time, Matt enjoys traveling with his wife, seeing live music, cooking, and spending time with his family. He has an affinity for 80's music, and enjoys reading comedic memoirs. His is currently learning how to speak Farsi, as well as searching for the perfect gluten-free muffin.
Return to Top
As a state-licensed and certified speech-language pathologist, Valerie Ericson works with clients across the lifespan to assess and treat speech, language, voice, swallowing and cognitive-communicative deficits. Valerie is proud to have completed her Bachelor's degree at Michigan State University and graduate-level training at Rush University Medical Center in Chicago. She has been a Certified Brain Injury Specialist since 2013.
Before joining Neurobehavioral Consultants, P.C., Valerie primarily served individuals with acquired brain injuries in outpatient and semi-independent living settings. Her passion for carefully planned, person-centered, and evidence-based treatment led her to Neurobehavioral Consultants, P.C., where she is able to carefully collaborate with participants, their families, and the excellent psychologists at Neurobehavioral Consultants to deliver high-quality care.
Valerie spends most of her leisure time gardening, cooking, baking, exercising and socializing with friends and family.
Return to Top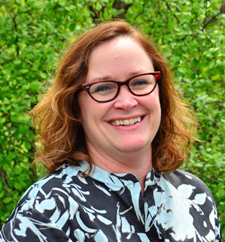 Kathy is the administrative assistant for Neurobehavioral Consultants. She is most likely the first voice you will hear when calling the office. It is her goal to effectively answer your questions and schedule appointments in a warm and friendly manner. Besides greeting patients, Kathy's role is to ensure administrative tasks are done in efficient manner. Kathy is married and has three daughters. Her family are hikers and love to especially hike the national parks! She likes to explore new places and cities. To relax, Kathy enjoys gardening or reading a good novel.